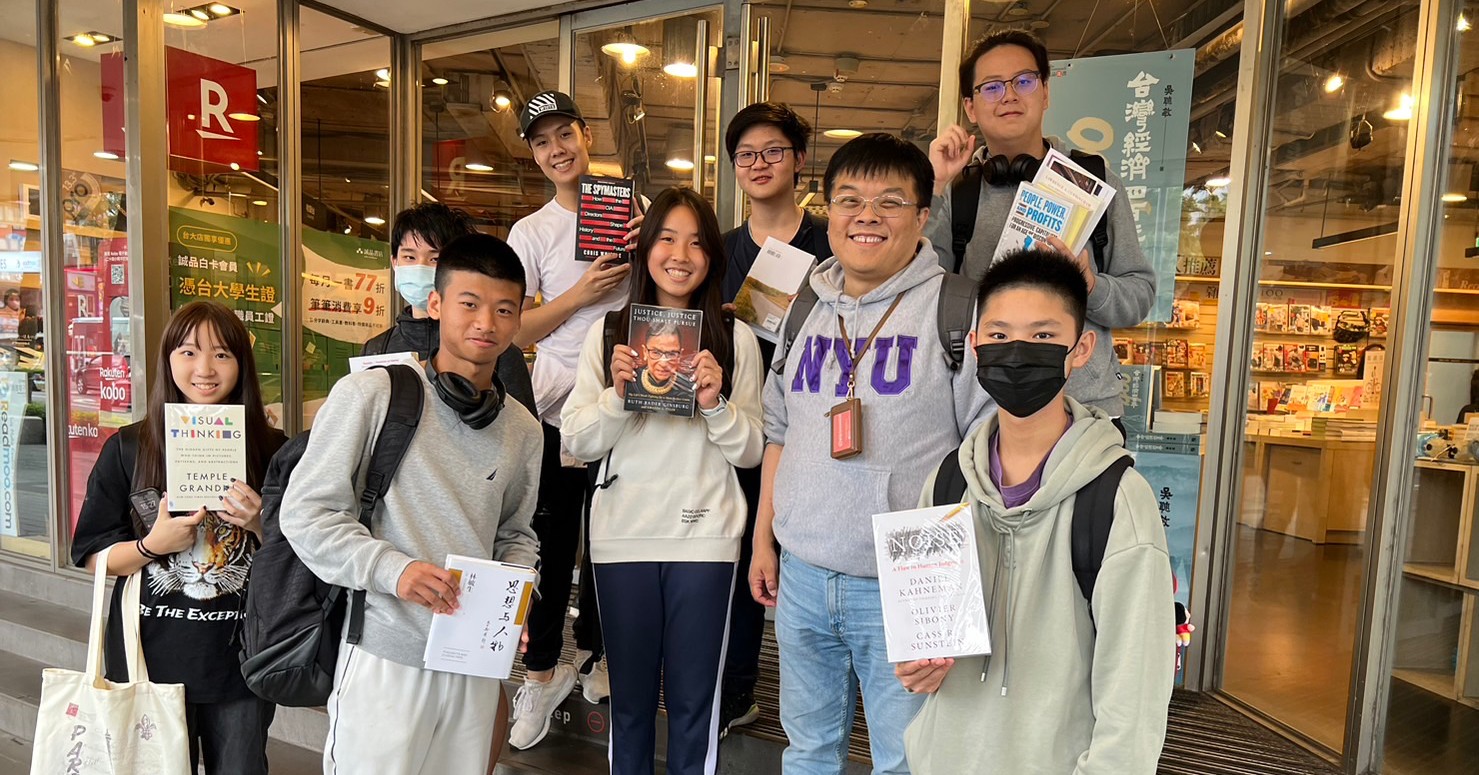 2023 Honors Program Enjoy Reading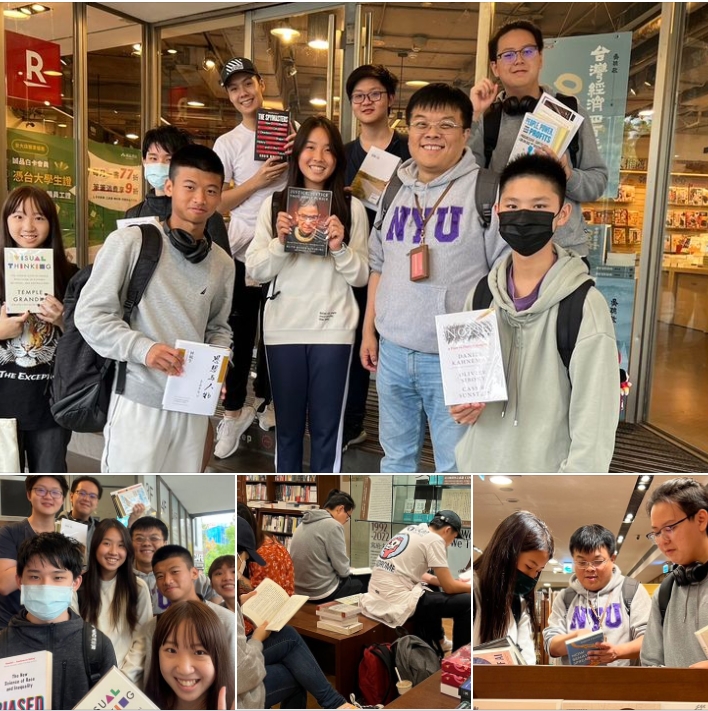 At the VIS, we always encourage our students to develop a reading habit and making books a natural part of their lives has always been a primary goal of ours.
Professor Jui-Chung Allen Li, Faculty Dean of the VIS Honors Program, took the students to Eslite Bookstore and a couple of other bookstores that National Taiwan University Students frequently visit for a field trip. The Honors students took the opportunity to delve into the books and share their reading experiences and joys with one another.
The VIS Honors Program has always emphasized extensive and in-depth reading. During this off-campus educational activity, the students were so engaging when selecting the books. Their enthusiasm, curiosity, and exploratory spirit were contagious. Moreover, the shared experiences of reading and recommending books to one another are precisely the "culture of reading" we strive to achieve.
讓孩子養成閱讀的習慣,使書本成為生活中自然存在的一部分,這是我們一直以來努力的目標。
VIS菁英班的同學,在指導教授李瑞中老師的帶領下,在誠品台大店、聯經出版社和唐山出版社等幾間臺大學生常去的書店,進行校外教學,深入探索浩瀚書海,並與彼此分享閱讀體驗和樂趣。
VIS菁英班向來強調大量、廣泛且深入的閱讀,在這次校外教學活動中,同學們在挑選書籍時認真的模樣,展現了他們的熱情、好奇心和探索精神,讓老師們備感欣慰。更重要的是同學之間的互動,彼此推薦好書,正是我們期待達成的「文化教育氛圍」。