2023 - 2024 PBL Exhibition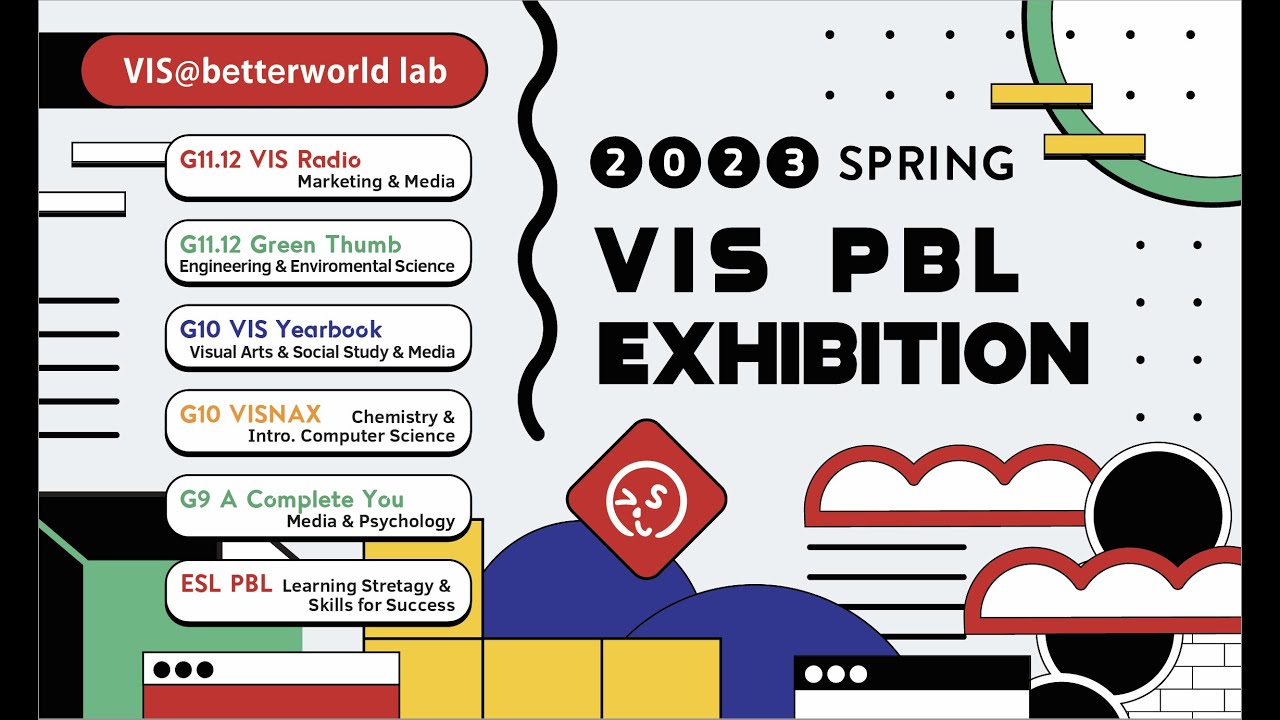 ---
ESL PBL - ESL
ESL PBL is a hybrid project-based and English language class.
Our students have prepared an ESLounge for guests to relax, play games, and check out some of our favorite projects we've made over the past semester.
You can also find information about the other PBL projects on our website!
Come browse, chill, and play some ESL games with us.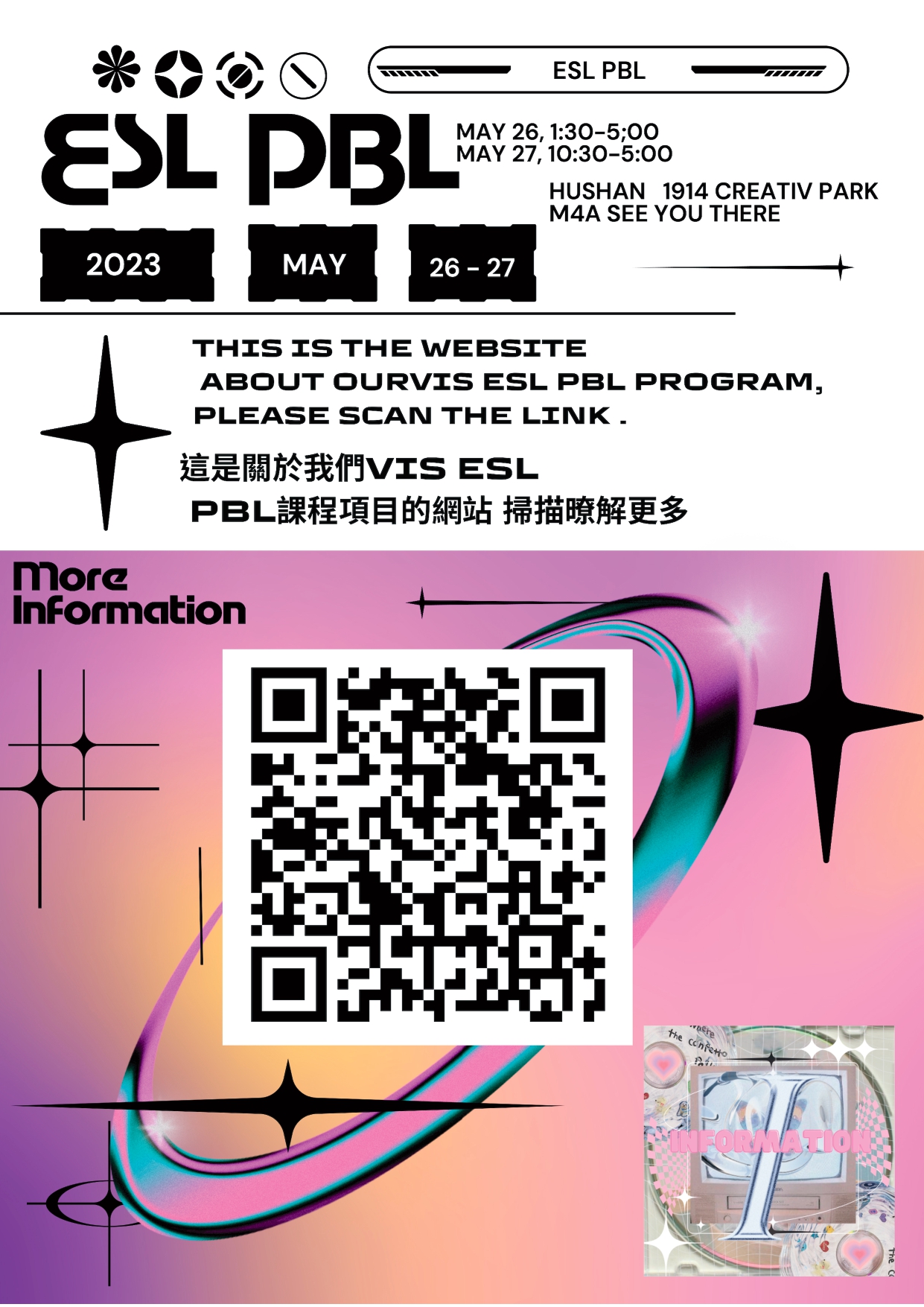 ---
A Complete You - G9 PBL Exhibition
A Complete You is comprised of Grade 9 VIS students who have a special interest in Human Rights.
We created the VIS Film Festival to help raise awareness, educate, and promote solutions to a variety of issues.
At the exhibition, we will be screening a variety of short films we created from start to finish, discuss the creation process, the effect of these issues on the world, and give a live question and answer from each filmmaker.
We invite you to join us in our combination of media, psychology, and passion for changing the world.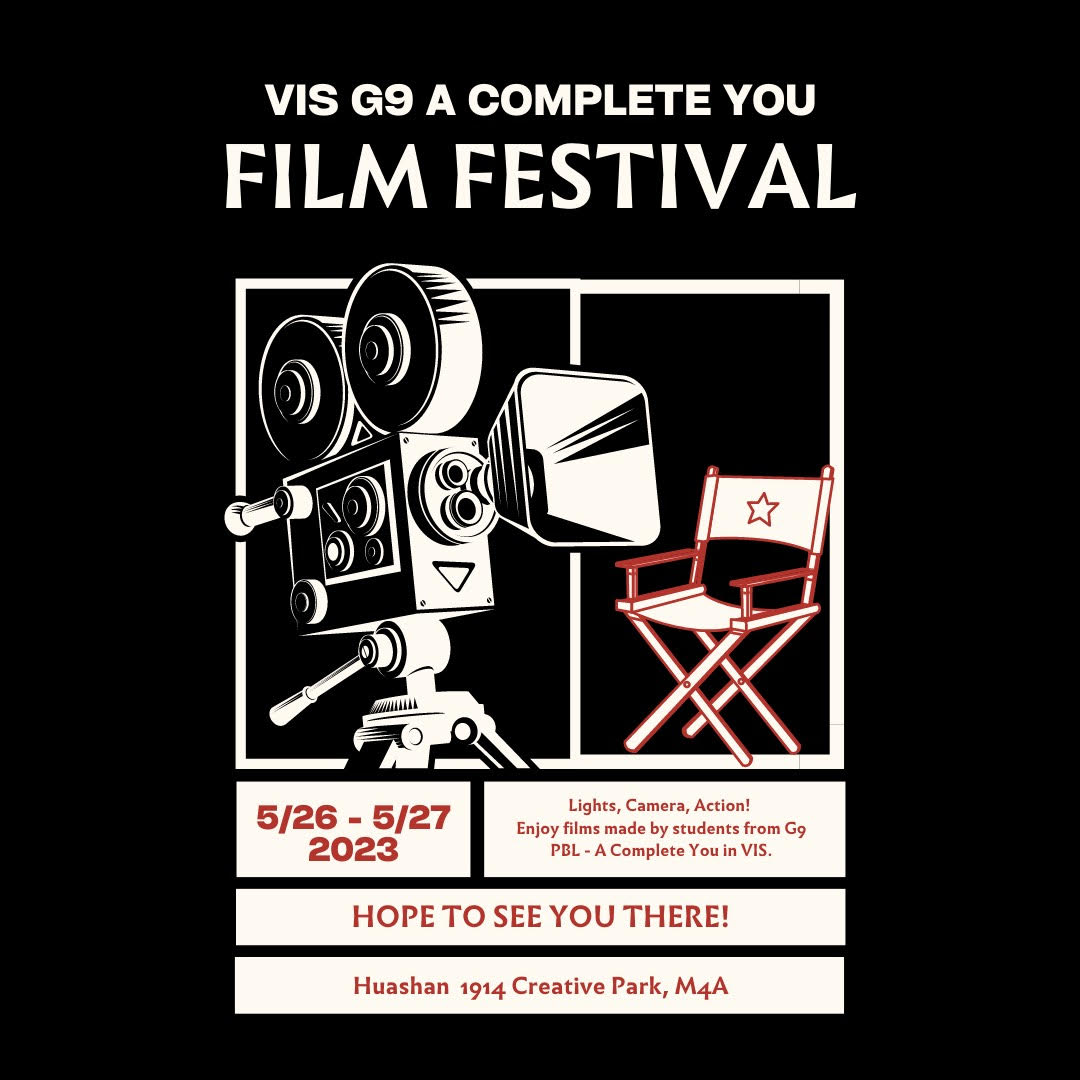 ---
Yearbook - G9 PBL Exhibition
The grade 10 yearbook project is currently in progress and will soon be presented at an upcoming exhibition.
The students are putting in their best efforts to create a visually stunning and engaging yearbook that showcases their unique experiences and personalities, as well as the unique environment our school provides.
With creative graphic designs, powerful photographs, and compelling stories, the yearbook is a true reflection of the diversity and creativity of the grade 10 class.
The exhibition will be an exciting opportunity for students to share their hard work with their peers, teachers, and parents, and to celebrate their achievements in creating a lasting memento of their high school experience.
Watch out for our interactive photo booth, a book signing section, and large scale posters straight from our yearbook. Let's go!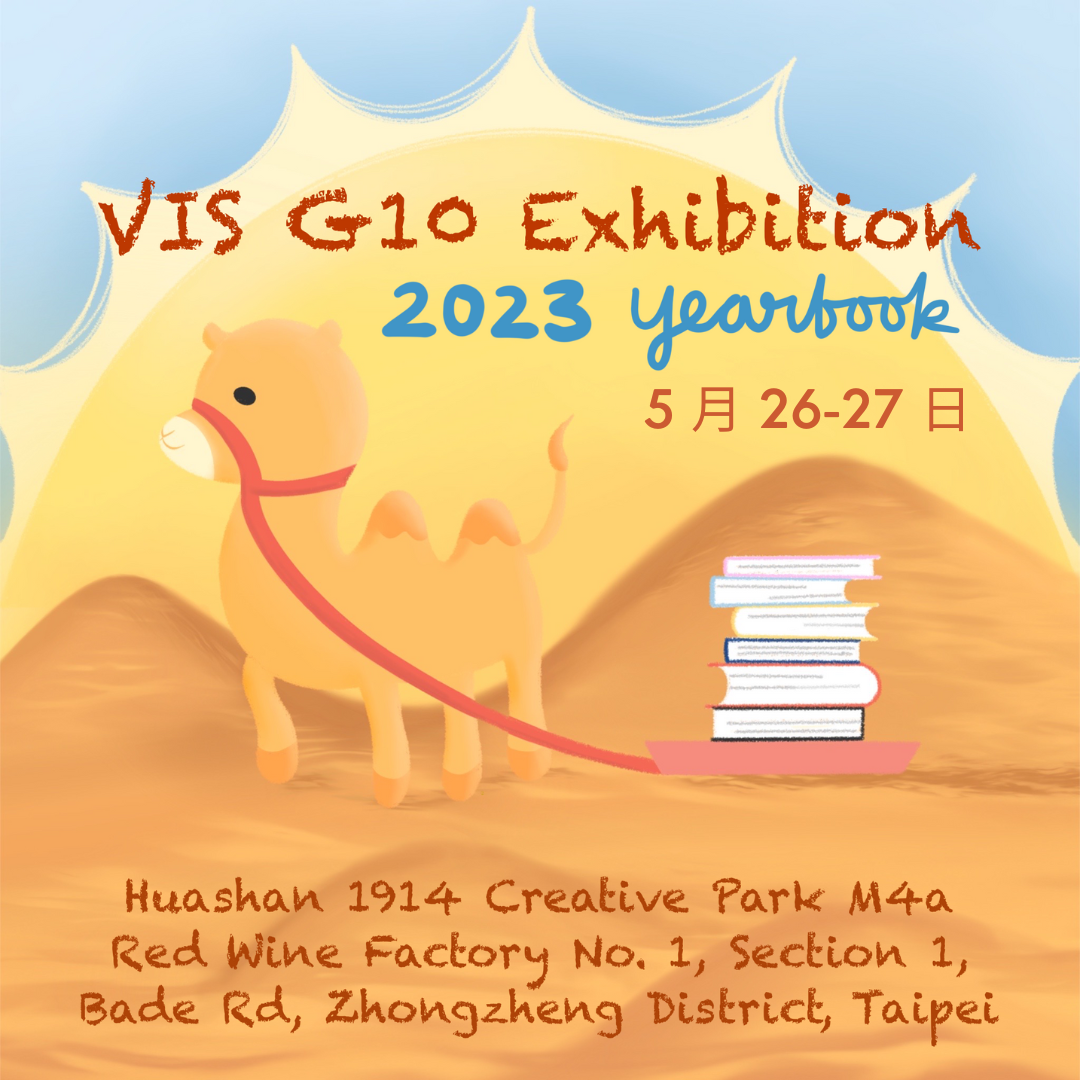 ---
VIS NAX - G10 PBL Exhibition
Grade 10 students in the VISnax pod are hard at work preparing for exhibition! Throughout the semester, students have been practicing their skills in experimental design, computer science and animation—all through the lens of the kitchen!
You'll see students showing off their own handmade treats, playing student-created animations about food, and engaging visitors in hands-on activities that showcase the science behind cooking. We can't wait to see you there!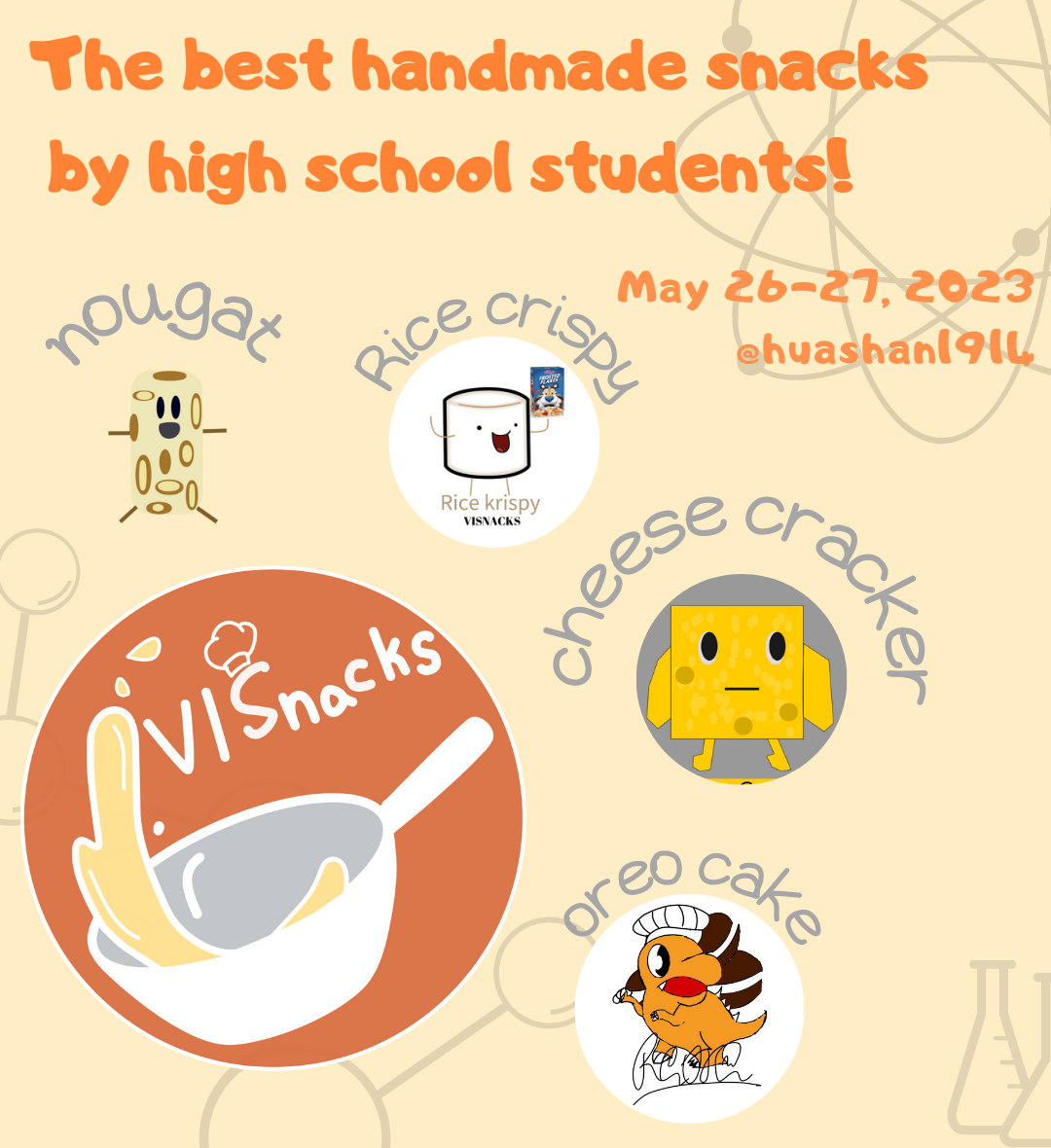 ---
Green Thumb - G11、12 PBL Exhibition
Project Green Thumb explores the intersection of plant science and engineering to investigate possible sustainable urban growing solutions.
The students will showcase their three different hydroponics designs and how to grow plants in those systems.
Through interactive stations, the students will be sharing the science of plant growth, uses, and, their sustainable engineering process.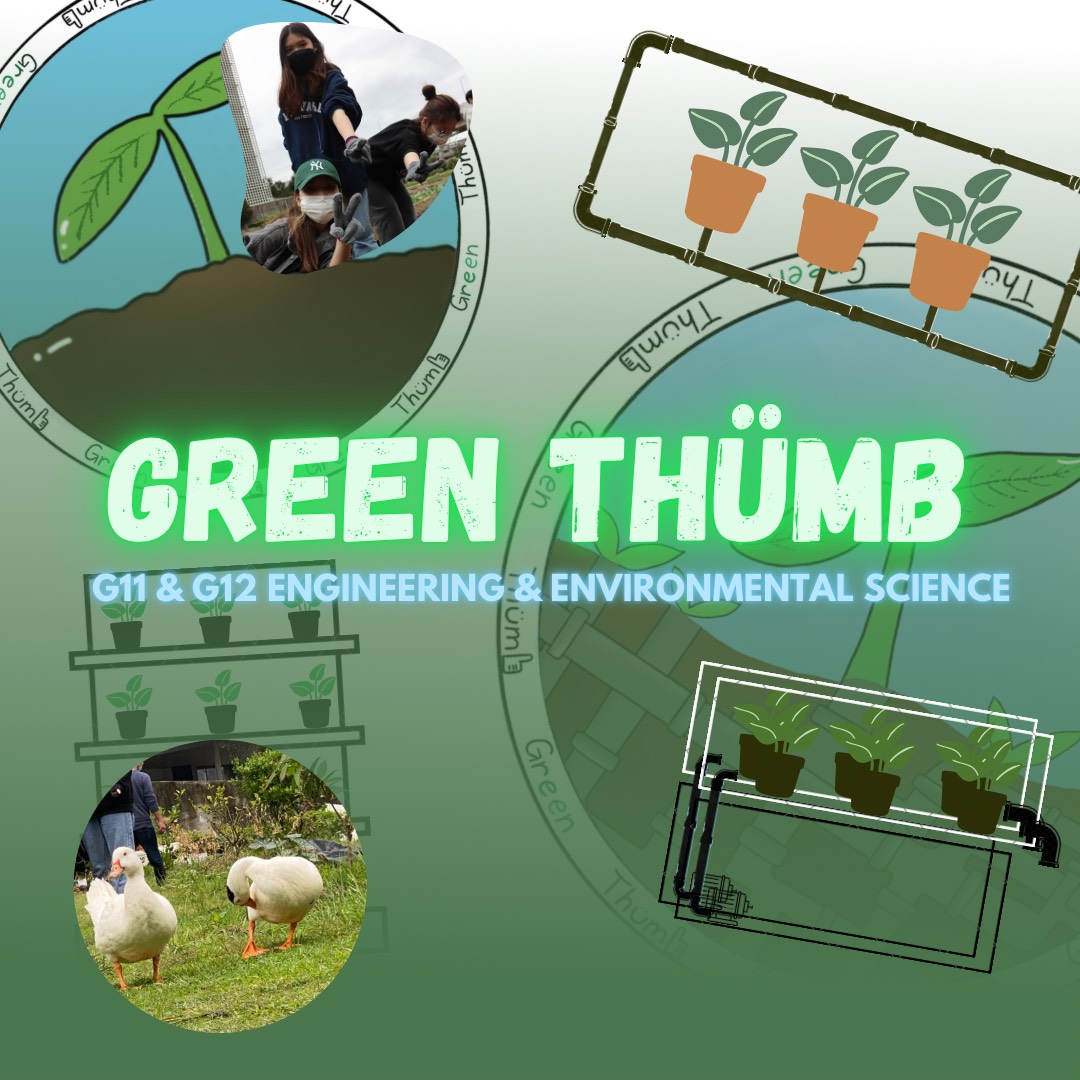 ---
VIS Radio - G11、12 PBL Exhibition
You're invited to the Grade 11/12 VIS Radio Exhibition!
Join us to see the amazing creativity and innovation of our student-led project. These students have worked tirelessly for months, dedicating countless hours to planning, filming, editing, and executing marketing strategies.
They are beyond excited to share their hard work with you and showcase how VIS Radio has supported the VIS and Taiwanese community. Don't miss out!