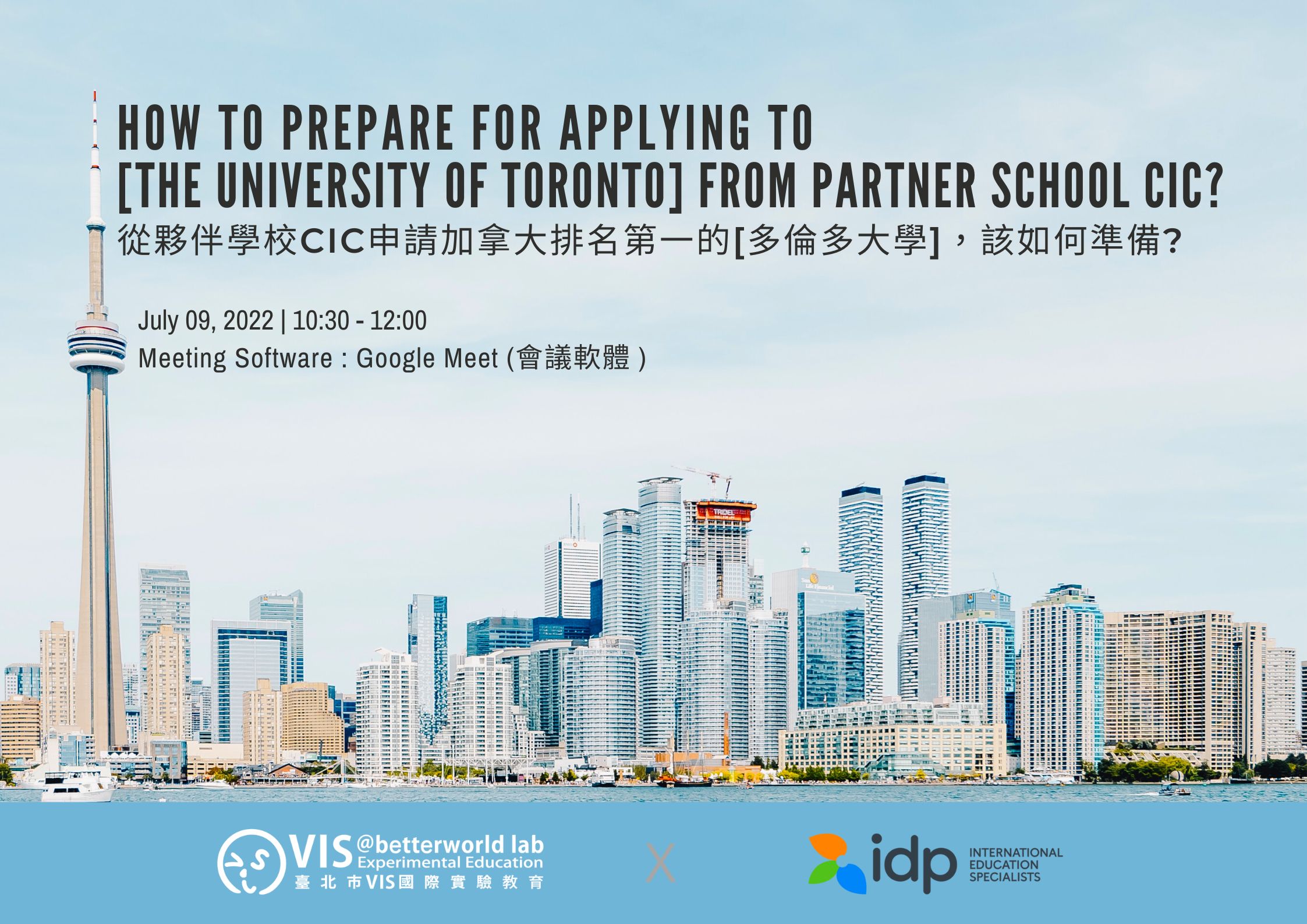 從夥伴學校CIC申請加拿大排名第一的多倫多大學,該如何準備?
【2022 Spring VIS X idp : How to prepare for applying to the University of Toronto From partner School CIC? 從夥伴學校CIC申請加拿大排名第一的多倫多大學,該如何準備?】
It's our honor to invite CJ from IDP International Education Specialists, to share with students who are going to CIC and their parents the future process of applying to universities in Canada, how to search for information on your own, and how IDP can help you once you arrive in Canada. Everyone can complete the application in a more efficient manner!
VIS特別邀請IDP國際教育中心資深加拿大留學顧問 CJ,來跟即將前往CIC就讀的學生與其家長們探討未來從加拿大申請大學的流程、如何自己搜尋相關資料以及學生到了加拿大後,IDP如何協助各位,大家可以更有效率的按部就班完成申請!
Time時間: 2022/07/09 10:30-12:00
Software 軟體: Google meet
#講座限即將出發至CIC的學生們與家長參加唷!
#VIS #國際實驗教育 #加拿大 #講座 #不對外開放