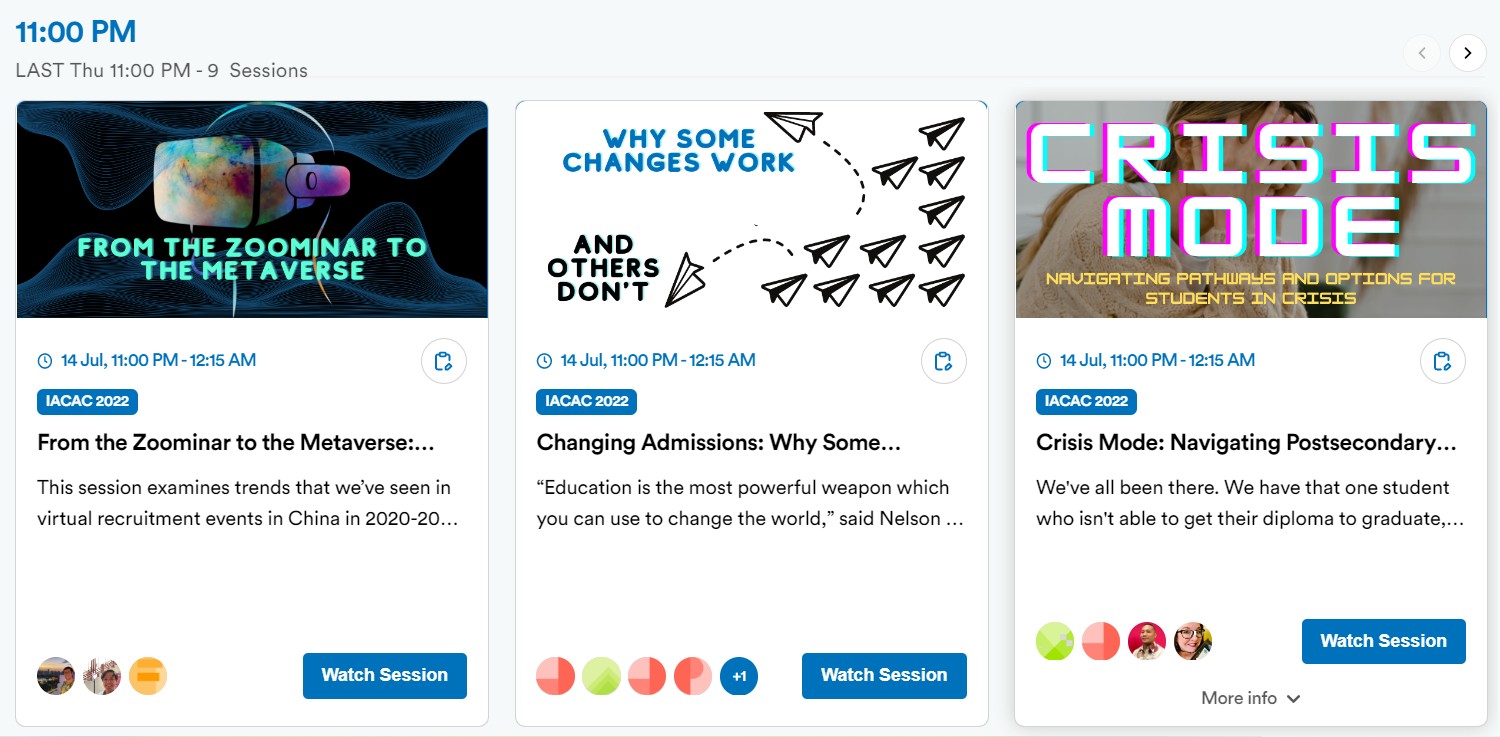 VIS at the International ACAC 2022 Conference
#2022_International_ACAC_Conference #CollegeCounselor #國際會議
#IACAC #VIS #國際實驗教育 #國際申學趨勢 #VIS_CollegeCounselor
VIS at the International ACAC 2022 Conference
VIS is a proud member of the International Association for College Admission Counseling. This July, we attended their annual conference virtually.
Roughly 1400 participants attended the conference, featuring universities, high school counselors and education organizations around the world.
Our college counselor Rosalyn was one of the 13 high school counselors attending from Taiwan. We were glad to attend virtual presentations on trends in international admissions.
During the university and high school fair, we were also able to talk one-to-one with University Admissions officers at the University of Alberta, Bentley University, Boston University, Fordham University, New York University, the University of Pennsylvania, etc. Many of of the representatives we spoke to were responsbile for reviewing applications for the Taiwan and East Asian regions.
We look forward to passing on the valuable knowledge gained at the 2022 IACAC conference with teachers, students, and parents!